EXPERT ADVICE ON THE CONDITION OF PRE-OWNED YACHT
During the second half of 2015, Capt. Delzin Irani carried out a condition survey providing expert advice to a diligent yacht owner whose pre-owned yacht was laying safely afloat port side alongside at the Dubai Creek, Dubai, UAE on 25 th Aug 2015. Capt Delzin Irani was asked to carry out a thorough inspection of the internal & external condition of the yacht and also perform a sea trial to highlight any abnormalities. She was a 45 feet long, 14 feet wide motor cruiser built in Plymouth, England in the year 1990. She was brought by the present owner in the year 2012 and for the last 8 months was under repairs at the Dubai creek. In addition to our appointment, representatives from Volvo Penta and Cummins were also called in only for the sea trials.
Keeping the basic principle of punctuality in mind, Capt Delzin Irani was present at 0845 hours on 25 th August 2015, well before time on the date agreed by the owner and all other representatives. However we were made to wait by the Volvo and Cummins representatives for nearly 2 hours to proceed for the sea trial. Punctuality was much appreciated by the yacht owner who, until the end of our time onboard, had bitter memories about the wait for the sea trial as he was anxious to take his newly repaired yacht out for the first time since she was repaired and waterborne.
Capt. Delzin Irani carried out a thorough inspection of the internal & external condition of the yacht whilst waiting to proceed for the sea trails. The yacht's external and internal structures were in adequately good condition. During our thorough inspection, we pointed out potential fire hazards and possibilities of flooding of the yacht to the owner as high priority items which required immediate action. An instance of a fire hazard was that the electric cabling from the saloon area into the battery room compartment were not sealed adequately and made fire proof. Also all bilge pumps were noted to not cut in on "Auto Mode" thereby increasing the chance of flooding of the luxury yacht.
Also in the presence of the Master Mariner acting as yacht skipper, we took the luxury day cruiser out for a spin to test its engines & equipment's. A tool box meeting & risk assessment identifying the hazards was carried out with all onboard prior proceeding for the sea trial. During the trials, the auxiliary engines were tested on full load & also maximum RPM was attained keeping the weather consideration & restricted access of the Dubai creek in mind. We were constantly monitoring the performance of the engines and generators during the sea trials in conjunction with the Volvo Penta representative. Various manoeuvres were carried out taking wind & current into account. The yacht owner was impressed by the way the sea trial was performed and how the yacht responded to the orders given by the Master Mariner onboard.
EXPERT ADVICE ON THE CONDITION OF PRE-OWNED YACHT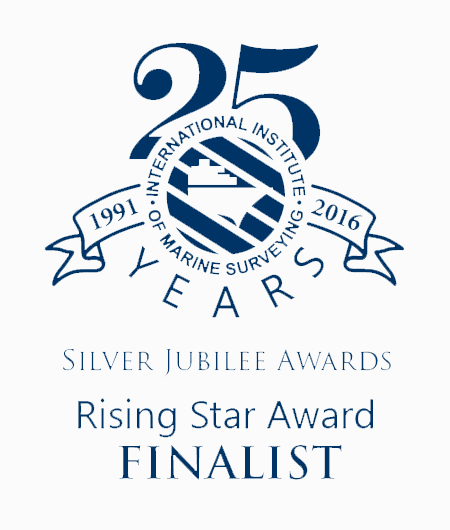 Port side main engine exhaust duct passing through generator compartment noted to be leaking exhaust fumes towards overboard. On stopping the engine a negative pressure noted and since the overboard spout was below the water line, it was noted ingress of water.

Generator resilient mountings noted to be worn down.

Port side tank level gauges indicating amount of fuel onboard is not working. Could lead to a grave disaster when yacht out at sea, without knowing how much fuel is left inside the tank.

12 Volt Battery charger was not available onboard.

Tail shaft port and starboard engine gland noted leaking.

Main engine console starboard engine 12 volt battery shows low voltage.

Guest Bedroom had no emergency escape hatch for people to escape in case of an emergency.

Rudder angle indicators in the saloon & fly bridge were not operational.

M/E Exhaust corrugated flexible pipe in the battery compartment noted damaged at 2

EXPERT ADVICE ON THE CONDITION OF PRE-OWNED YACHT

Drafted by: Capt. Delzin Irani

NEED HELP?

CALL SUPPORT CENTER
GREAT SUPPORT 24/7 @ +61 405 407770